I have written and rewritten this article many times. I'm trying not to say too much negative, but this has been a hard place. I'm teaching at a school in the Lake Victoria region of Kenya. The culture is male dominated. The people are not as friendly as in Uganda, by a long shot. The community is small and there is not much to do and most comforts are non-existent. I'm including some pictures of the area so you can kind of imagine what it might be like.
It has been hard since before I even got here. Yesterday made one week with this assignment. Actually, typing that makes me feel better! Time truly is progressing! Most of my past African situations were good. The one in Uganda that was bad, there was no question in my mind that I had to leave early. In this case, I felt God say "You need to stay." I admit that I don't always do what God says, but in this case I'm obedient.
I'm teaching at a high school that has about 200 girls and 300 boys. The boys and girls are kept separate for the most part (including classes, lunch, dorms). There are 25 teachers. 3 are female. I'm not even sure I've met all the female teachers. We're in the middle of nowhere. Many people have to live apart from from their families to live here. For the single people, there aren't really any people to date or hardly even be friends with. I give a lot of credit to the teachers who have sacrificed their normal lives to teach these kids. I don't think I could do it long term.
The village pretty much sucks. Want bananas? or chapati or pineapple or mandazi or cold beer? Too bad! I think it was my 2nd day I was here, I wanted to go find some chapati, something I thought was always available everywhere in East Africa. I actually got attacked by bees and had villagers laugh at me. Thanks to God I was not stung. Once I got myself together I was asking people for chapati. Very few spoke English and some people completely ignored me, even when I was directly speaking to them. The community is not welcoming to me. They aren't used to seeing white people. Honestly I can see this happening in the US, but compared to Uganda where everyone is SO welcoming (at least in my experience,) it's very jarring.
Why I'm here. These 500 kids need a good female role model. I'm teaching Life Skills Education. This is a Kenyan government created class teaching goal setting, empathy, honesty, how to deal with life challenges, etc. It's actually a really great curriculum. I'm only here for a month and the students only get to have one LS (Life Skills… but also Laurie Scharp!) class each week. I'm sad that they'll only get about 4 classes out of me. I hope to have a decent impact in that time.
I also met the local women's empowerment group the other day. Wow. I was very impressed, and I hope to meet with them every week. We met in a mud hut, about 30 women. They call it "table banking" and it's similar to a savings and loan program. The women use the money for personal money generating projects, like planting crops or buying chickens and they return their profits to the group. At the end of the year, all of the money in the system is divided up amongst the ladies and the new year starts from scratch. How wonderful is that? It's especially nice because at the time when the women get this nice chunk of money, school fees are due. What a great project. They call it "Upendo" which means "Love" in Kiswahili. I love it.
So I guess it's not all bad. I've been spending a lot of time "counting my blessings". Literally either laying in my bed listing good things I can think of like "What I'm excited about when I get home" or "The great things about Kilifi", etc. It helps make my head feel better.
If you pray, please pray for me. This has been so tough. I don't have that great of internet so I feel cut off and my favorite person here (the only one I really enjoy talking to), is leaving this weekend. I need patience, strength, friends, courage and a smile on my face.
I found out I'm the first white person to ever stay in the village and only rarely do any pass through. These people just don't know what to make of me. And I don't know what to make of that.
My desire is to show these girls (and guys) a good role model, what a strong woman who bucks tradition to have the kind of life she wants, looks like. Yet I feel so weak. The plan is to do 3-3.5 more weeks here. I can't leave earlier because I just won't allow that. I'll turn over tables before I leave early.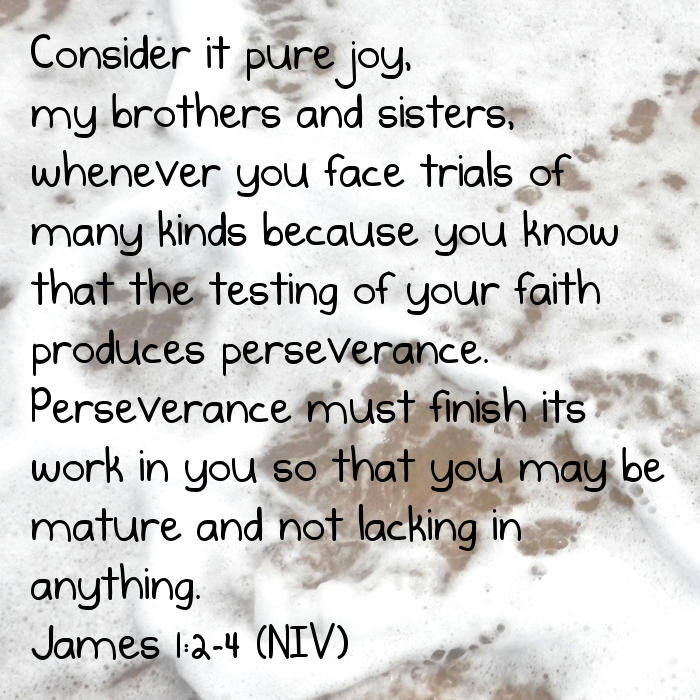 Along with James 1:2-4 being my daily mantra, I have two new anthems that I plan to share with the girls too.
Roar by Katy Perry
Brave by Sara Bareilles (Maybe I should dance like this in the village!!!)
(These songs are almost the same, but they're kind of like Star Trek:DS9 and Babylon 5. Yeah, they're pretty much the same, but they're both awesome.)
If you're interested in the continuation of this story, read this article: Life Skills, the Desert and Prayers.