We are helping to support two families with food, education and medical care. Both of these families struggle in poverty and need help to raise their children to give them their best chance at a better life.
You can help make a difference in the lives of these children. Help these students to go to school, have food in their bellies to grow into nice young men and women. Our 2022-2023 fundraising campaign.
In October of 2018 I realized the situation was worse than I thought. I had many, many neighbor kids, but one family stood out more than the others.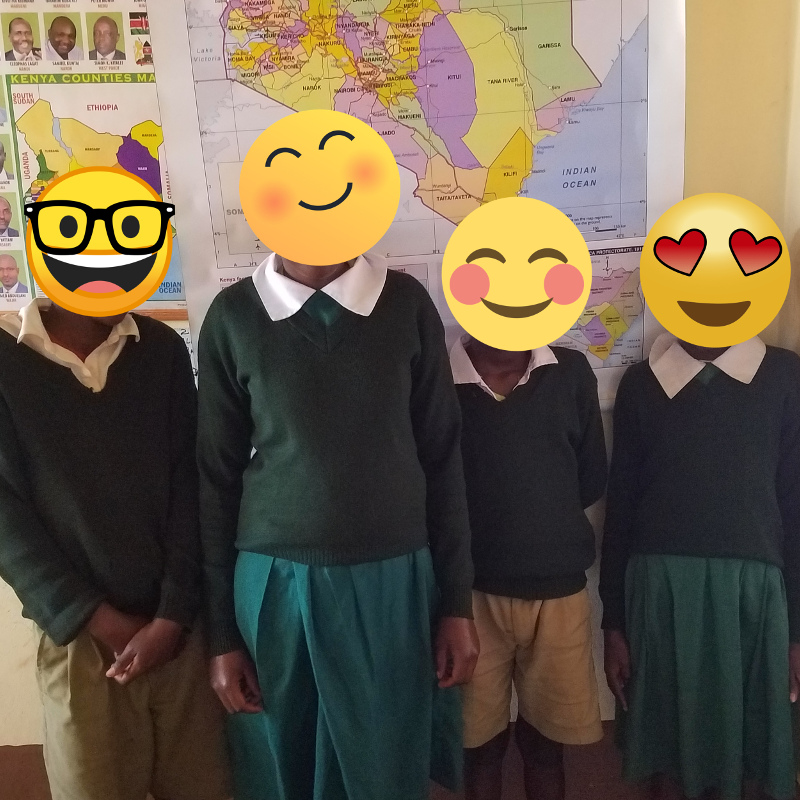 This is why I leaped into action to help sponsor these 4 kids. I met with the principle of the school. I located a nearby affordable small restaurant (which in Kenya they call a "hotel" or "hoteli"). These simple and affordable actions made a huge difference in this family's life.
At the end of 2019, I added 2 more kids from another family.
This sponsorship program provides:
school fees for the child
school supplies
school uniform and shoes
emergency medical care
hot meals for breakfast and lunch during school days
additional food assistance during school breaks
Coordination is done with the school principle, the hoteli cooking the meals, the families, a social worker and other well-wishing, loving community members, to make sure these kids are safe, healthy and in school.
Can you help? Email Me to learn more about how you can help.