I have spent the past month teaching a basic English class for adults and working on a website for a non-profit in rural Uganda, south of the Equator, in Kalisizo.
This has, hands down, been the best month of my life. Every day is not "perfect" and there are things I dislike but duh, that's life. In fact, there were times that were VERY hard. But again, that's life and it always felt good once the struggle passed.
My English Classes
I have two classes, each meets two times a week. This is my last week. 🙁 At the first class, many of the students, when greeted with "Hi" or "Hello", would reply "I'm fine", which is very understandable when you consider how their language, Luganda, is. They don't have "Hi" or "Hello" in Luganda. Their simplest greeting is "How are you?". So I can see why some have trouble with "hi".
I have really no training as a teacher, but I grew up in an English speaking country. I have had times of feeling insecure and thinking "is that right what I just taught them?" but when I put things into perspective, I know that I can at least get them several steps above saying "I'm fine" when someone says in "Hello" to them.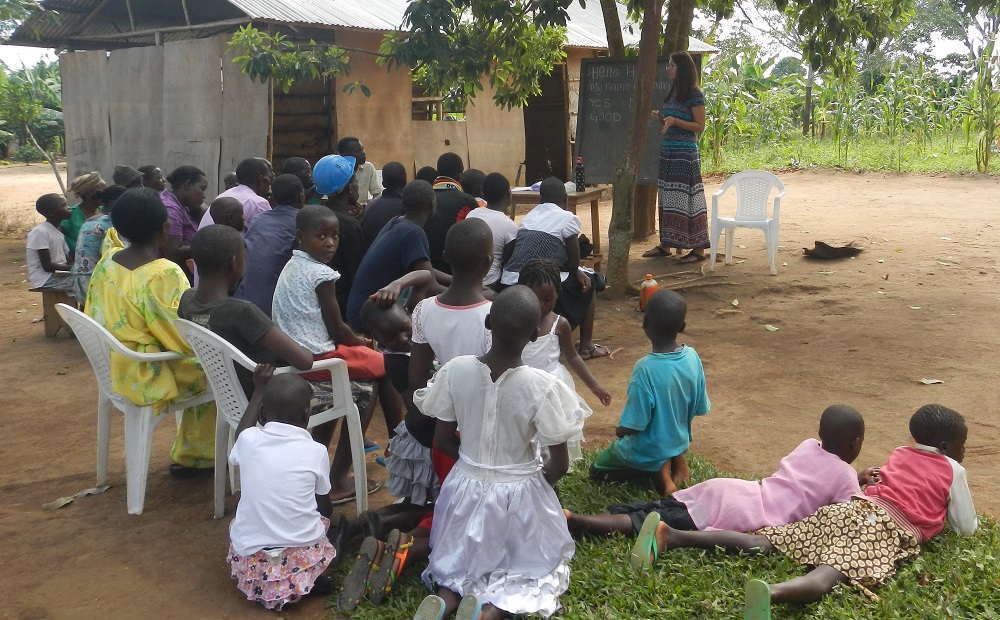 I used to think that teaching English was not a good thing to do. This was maybe 10 years ago, when I was a naïve new grad. I thought at the time that it was equal to telling the world, "You need to be like us, learn this." But in my time here I have learned that that is so far from the truth. There are many languages in the world, but English really is one of the main unifiying languages. When I asked my students why do they want to learn English, I had many answers, but each made me feel like, "Yeah, I see the need." For example:
I can't even talk to my grandkids because they only speak English.
I want to use a computer but it's all in English.
The TV shows are in English.
All the signs in the cities are in English.
I realized that these people are really isolated if they don't know English, since only a small portion of the world speaks their language. So I am happy to help them with this gift.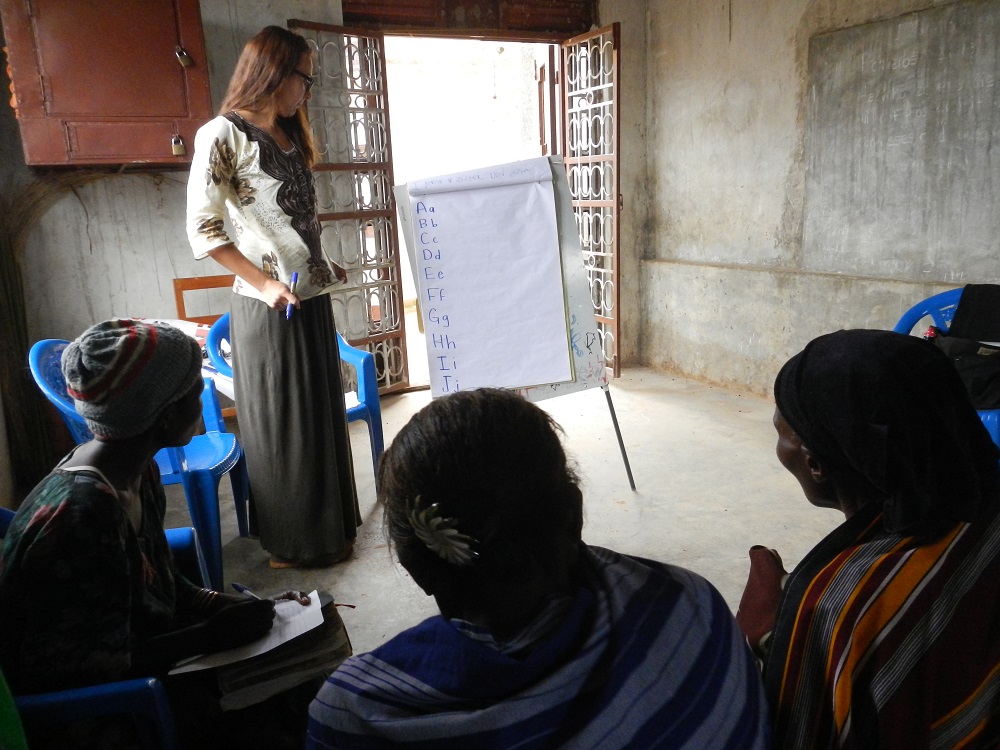 I really love teaching the adults. Some of my students have never been to school. Some of my students didn't even know their ABCs. What an easy gift for me to give them but one that can transform their lives. Better late than never. Plus adults typically want to learn whatever they are in class for and their more eager students than kids who have to be there.
Doing Websites
The other part of my assignment, and a part of most of my other assignments here in Africa, is to "do websites". I say "do" because in some cases I will build them from scratch, like this current assignment, and in other cases I will just "fix" existing ones. It's fun. It's what I would consider to be my best, tangible skill that I can offer the organizations. I like making pretty things to look at and being organized and informative. It seems like a good fit for me. Especially when I can sit somewhere pretty and hear the birds, feel the breeze, etc.
Most mornings I would go to the local hotel (Nabisere Hotel), a 30 min, very nice walk through the country side, to use their wifi and work on the site. I actually started this site before I left Massachusetts (for practice and to show the director what I was thinking/planning).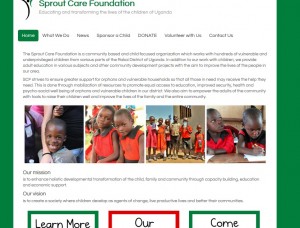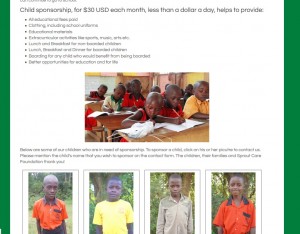 They really wanted to do child sponsorships. The school that they work with has many students that are poor and need help with their boarding and education. To create the sponsorship functionality on the website was a daunting task for me. There were times here when I was stressed and worried that I wasn't going to be able to accomplish everything, but it worked out! This past Friday I published the site: www.sproutcarefoundation.org, sponsorships and all. Success!
I'll certainly be sad to leave this area, my students and the Dutch girl. I have very little idea what the future will hold, but at my next assignment I know that a) I'll be staying in the home of the director b) I'll be working on their existing website c) they have three campuses/sites that I will get to visit and d) the main site I'm staying at is not too far from Kampala.
So, here goes! On with the African adventure!