I'm Coming…
In 2016 my friend Joelle and I were to go hiking up Wanale Hill in Mbale Uganda and camp for the night at the top with two local guides (read that story here), who I was also friends with. We were to meet at 1 pm at a local cafe/bar and we'd start the hike. Joelle and I got there around 1 pm. I called one of the guys around 1:10 pm telling him "we're here and ready", he said he'd be there soon. The gentlemen finally arrived at 4 pm. 3 hours after we were to meet, and all the while, the guy was telling me he was "coming".
Boy was I angry and impatient during those 3 hours. My expectations were certainly not met. Around 2 and a half hours of waiting I asked Joelle if we should cancel. I felt so out of control just WAITING for people who are clearly not "coming". But, to cancel would be to pass on the chance to camp over night at the top of this beautiful cliff next to waterfall.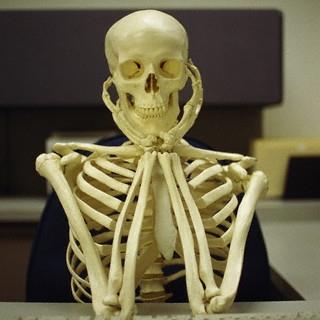 "Nakuja", translates directly in English to "I'm coming", but beware. If you hear either "nakuja" or "I'm coming" in Kenya or Uganda, it doesn't actually mean that they are on their way, as we would interpret in America. It means "it's on my mind that my intention is to eventually get to where you are". If someone says their coming, you should ask "how many minutes or hours until you come?" But then realize, that is probably less than accurate but it's still better than an undefined "I'm coming".
Waiting Some More…
And now, I'm waiting again. I'm waiting for a technician that's coming to install very affordable WiFi. Working without accessible internet has been very frustrating. Prior to my own WiFi, I journey to town to work at a cafe or bar. During my journey there I HOPE that the power is on at the WiFi place and I HOPE they have paid their bill. There have been times when I've walked around 10 blocks, going to 5 different places, all to find out that the WiFi is off at all of these places for some reason or other. I can use my phone data, but that's expensive and I tend to limit my internet use a lot when using that. As someone trying to make money on the internet, as well as keep in touch with people and connect with new people, I need WiFi. Today is Wednesday May 10th, it's 3:11. My WiFi was supposed to be installed this past Monday morning. Then it was supposed to be installed Tuesday at 3:45. Today it was supposed to be installed at 9 am. I'm still waiting. Learning patience. Learning to use my time and energy and emotions wisely and not let the dilly daddlers and the lolly gagglers ruin my days. WiFi is something I want. I could call the guy up and tell him off, but that's not going to get me what I want.
The guy's been teasing me. He was supposed to come at 9 am. When I called at 11:30 am, he implied he'll still be coming "this morning" but that he was waiting for someone else (another employee) to come into the shop. I waited. I called around 2 but hung up right away, before the first ring was complete, because I knew I was just angry and didn't even know what I'd say. I waited. I meditated. I read Psalms in the bible. I read Battlefield of the Mind by Joyce Meyer. I ate way too much ice cream. I decided around 3:10 that I wanted to leave the house and it didn't seem like anyone was coming. I was getting my stuff together, the technician called at 3:23 pm and said he's on his way and wants directions, (previously I was just talking to the manager). I gave him half way instructions and he'll have to call once he gets closer (no street signs in this town of 400,000 people). It's now 4 pm. I'm trying to have faith. I mean, I have faith! I have faith! He will be here any minute and before the end of the night I will have WiFi internet and I can work and communicate freely!!!!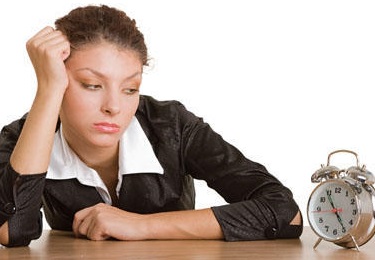 After so much waiting, after writing those positive belief sentences, he truly came! And he truly worked on installing my WiFi. I wrote: "Praise God, he's here. He's installing the WiFi."
He worked for 2 and a half hours, on the roof and in my apartment working to set up the device the receives the radio signal from town and the router that receives the signal from the radio receiver.
And More Waiting…
Well that turned out to be a bust. After he did his best to install the WiFi, he found that the transmitter in town was not pointed in the direction of my house so I wouldn't be able to receive it. I was thinking I was going to be out of luck but they then said they would install another transmitter in town to point this direction. So that sounds nice….
Today is Wednesday the 17th of May. One week since the WiFi man was here. Today is supposedly the day…. I talked to the manager of the store and he says someone will be coming this afternoon. I will note that I was told, last Wednesday that they could maybe install in Saturday (I knew now that I can't hold my breath) and when Saturday came and I called the manager, he said Sunday or Monday. I didn't even call Sunday. On Monday I called and he said Wednesday. So here I am. Again. Let's see what happens.
Success!
And now it's May 31st. The WiFi truly was installed on May 17th! And it's been beautiful and amazing and lovely and has helped me in so many ways. It took awhile. The original date for the installation was supposed to be May 7th. 10 days of delay. Really, in Africa, that's not so bad. But since I wanted it so bad it was hard for me to be patient, especially with so many days of the internet company telling me that it would be installed on such and such day. Let down after let down. But I'm trying to get better at waiting. That's even a reason why I'm here in Africa, to strengthen my patience and chill muscles.
What's the take home point? Well, if you want something really bad, sometimes you just have to wait. Try to enjoy that waiting. No use being miserable or worked up. In fact, the more worked up and miserable you are, the worse that waiting is going to be.