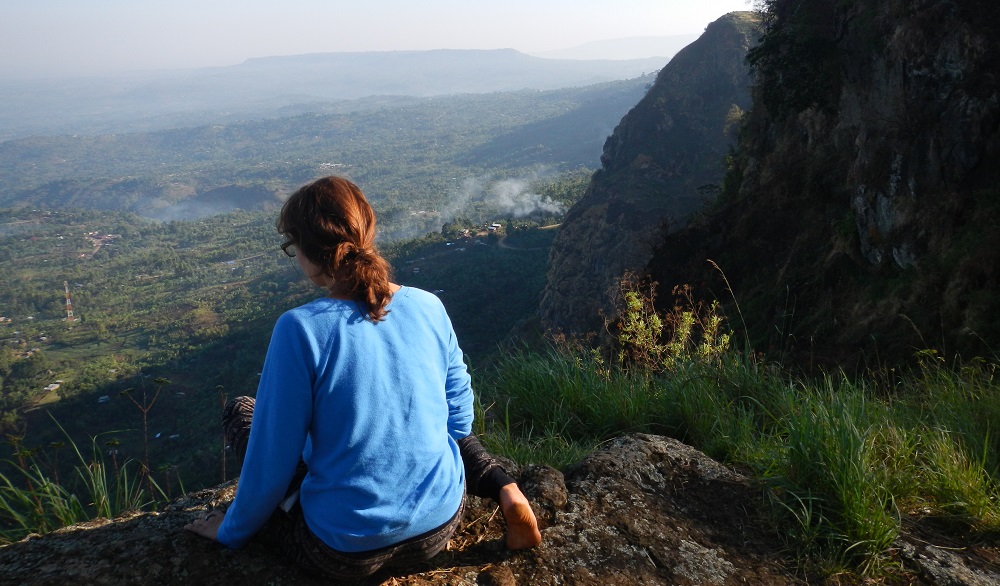 Figuring out world development issues.Helping the forgotten.Exploring life.Following God.
I'm a missionary with the Anglican Church of Kenya in Kisii, Kenya. I'm also a freelance teacher, swim instructor, non-profit/social media/fund raising consultant, researcher, student of life, Christian and web designer/developer. I'm also an artist, craft lady and motivator. I spend a lot of time at the local children's home. I teach the little kids numbers, colors, counting and sharing. I help some of the older kids with reading. And everybody gets to play with my hair. I'm learning about poverty alleviation and development through books and online courses to understand more about what steps really should be taken to alleviate poverty. I spend a lot of time studying Swahili (many of the kids and staff at the children's home, as well and about 1/3 of my neighborhood does not speak English,) and hoping to be fluent by the end of 2018. I'm the only white person in my neighborhood, which is full of rudimentary buildings and rough dirt roads. I wash most of my own clothes by hand (including hoodies and jeans! I started to outsource my sheets and blankets...). I have various charitable outlets in my community, but I like to keep them mostly a secret for various reasons. Feel welcome to contact me!
I spent December 2015 - June 2016 in Liberia, Uganda and Kenya. Those 6 months were the best of my life and it opened up a beautiful new world I never could have imagined 5 years ago. LGtA is about empowering and encouraging people, all over the world, to have better, happier lives. I want to encourage the world to have open, adventurous, confident and loving hearts. I want to encourage people to go after their dreams but also find beauty and joy in the everyday. What's stopping you from pursuing your dream? What are the hurdles between you and your goals? Let's encourage each other to be the best, happiest version of ourselves.