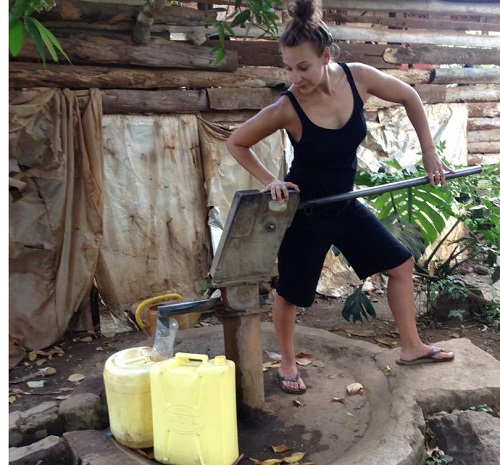 All the money that is needed for my personal life and my projects with the entrepreneurs, the church and the children, comes from amazing donors.
If you are excited or interested in my work, the people and kids that I work with and I it would be thrilled if you could financially support this mission. I'm living slim and trying to save as much as possible to keep me going as long as possible here. I thank those who have donated to me in the past and now SOOOO MUUUCHHHH!!!!!
I need to fundraise $11,500 to sustain me for 2019.
Your donations are tax deductible through my parent organization TRI, The Reckoning International. TRI is an American non-profit and 501(c)3.
Personal Funds vs. Project Funds:
Until now, I have been using my personal fundraised money to spend on project costs and charitable contributions. Now, that I'm with The Reckoning International (TRI), these costs will be separate from my personal needs funding. If you wish to donate to my personal funds (like food, medical insurance, household needs, toiletries, etc.) you can donate to "Laurie's Personal Fund" through TRI. If you want to donate to supplies, books, learning materials for the kids or my entrepreneurial students, or other ministry projects that I do, that would go under "Laurie's Project Fund".
Donate Today
One Time, or Periodic Donations by Check:
Make checks payable to: The Reckoning International. Please include a small note specifying that you'd like to the donation to go to Laurie's Personal Fund or Laurie's Project Fund and put Laurie Personal or Laurie Project in the memo of the check too!
Monthly Donations by Bill Pay:
Monthly donations are really important for me and this mission to survive. You can set up bill pay with your bank to send monthly donations to TRI. Since with bill pay you can't really include a small note, leave your note in the "Memo": Laurie's Personal Fund or Laurie's Project Fund.
Mailing Address for Bill Pay and Checks:
The Reckoning International
P.O. Box 422
Berlin, OH 44610
If you need the EIN number for any reason, let me know and I can get that to you.
If you have any questions about my partnership with TRI, just ask!
Living on donations certainly isn't easy. Every little bit helps and is very much appreciated!
Prayers are totally needed. Living in Africa has not easy for me, (but hey, the best things in life aren't easy!). For my friends here in Africa, many living on less than 2$ a day, their lives aren't easy either. The support from prayer team has helped us immensely. So please, if you pray, I'd love if you would join my prayer team.
So thank you to everyone who has supported me through this. No matter your support, seemingly big or seemingly small, it means a lot. THANK YOU and may God bless you!!!