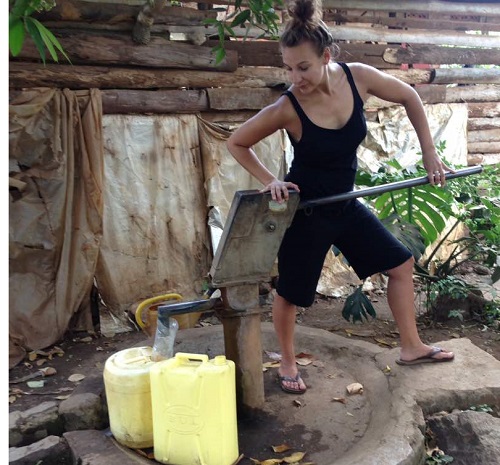 Here I am in Africa. I'm a volunteer. I feel that I'm supposed to be here.
Me and Africa's connection is magical and there's not much more I can say about that. This is where I'm supposed to be right now, no matter how hard it may be, (it's hard!!! but also enjoyable.)
I officially serve as a missionary and that's just a Christian word for volunteer. There's no organization or boss that pays me. I scrape money together anyway I can and right now a lot of that is coming from amazing donors.
I'm doing this all on faith. I don't know where the money will come from month to month. I believe I will be taken care of and that everything will work out well, but certainly sometimes I get a bit scared! I absolutely feel that I'm supposed to be here, so I am. I'm following my heart and God and it's just what I got to do. I can't see very far into the future, but that's ok!!!
I'm a volunteer, so I have to cover all of my own expenses (food, shelter, daily transport fees, toiletries, health insurance, etc.). My health insurance is $1,330 a year. My rent is $120 a month. I'm cooking almost my all my own food and I even gave up drinking alcohol to save money. I donate to local causes like some needy families in my area, books and toys for the kids at the children's home and to my church. I have other random bills and needs of course. In 2017 I had to furnish my small 2 bedroom apartment with local furniture and essential things. I don't have a washing machine, tv, microwave, oven or car. Most of the clothes I buy are used. My beauty supplies have gone seriously minimal: no hairdryer, straightener, curling iron, no hair dye, washing my face with baking soda, minimal makeup worn only about 4 times a week, (more beautiful than ever by the way!!)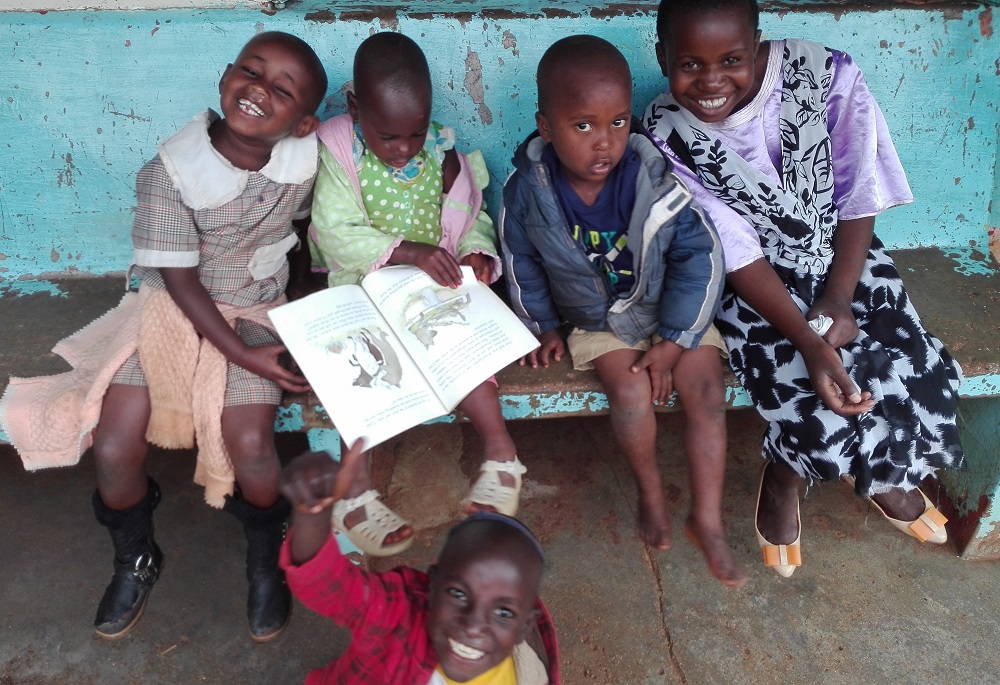 If you are excited or interested in my work, it would be awesome if you would think about helping me financially on this pursuit! When I am able to earn money, I do, working minimum wage in America, selling my blood plasma, building websites, selling art. And I'm living slim and trying to save as much as possible to keep me going as long as possible here. I can't do it all by myself. I thank those who have donated to me in the past and now SOOOO MUUUCHHHH!!!!!
I'm fundraising $8,500 to sustain me for 2018.
There are several ways you can give:
PayPal
You can send me money directly through PayPal.
Check
You can send a check to my dear mom in Lincoln, Nebraska and she can deposit it for me. send me a message letting me know and I will send you my mailing address.
GoFundMe
My GoFundMe Account, found here: https://www.gofundme.com/lauriegoestoafrica2018
It certainly isn't easy. Every little bit helps and is very much appreciated!
Prayers are totally needed. 2017 was not easy for me, (but hey, the best things in life aren't easy!). For my friends here in Africa, many living on less than 2$ a day, their lives aren't easy either. The support from prayer team has helped us immensely. So please, if you pray, I'd love if you would join my prayer team.
So thank you to everyone who has supported me through this. No matter your support, seemingly big or seemingly small, it means a lot. THANK YOU and may God bless you!!!